City and County leaders, housing advocates join MidPen Housing in breaking ground for 414 Petaluma, 44 affordable apartments for families close to downtown Petaluma.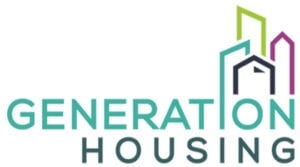 SANTA ROSA (October 12, 2022) – In May and June, Sonoma County broke ground on 217 new affordable homes developed by Burbank Housing Development Corporation, MidPen Housing, Corporation for Better Housing/Integrated Community Development, and Related Affordable. A combined $71M investment over 10 years unlocked the construction starts for new permanent affordable homes which are expected to serve approximately 500 residents in Sonoma, Cloverdale, Petaluma, and Santa Rosa.   
In 2020, 22 California counties were ravaged by wildfires and Sonoma County lost over 500 homes in the LNU Lightning Complex and Glass Fires. Rep. Mike Thompson (CA 05) had introduced legislation in 2019 that led to California receiving $98M in low-income housing tax credits (LIHTC), and in 2021, worked with CTCAC and Treasurer Ma's office to ensure that disaster LIHTC credits were allocated based on where the most structures were destroyed, including fire-ravaged Sonoma County.  
As part of the State's recovery plan, the California Tax Credit Allocation Committee (CTCAC) increased federal resources 11-fold by allocating over $80 million, or $800 million over ten years, in annual fire recovery tax credits to those counties, including over $7.7M in additional credits to Sonoma County, totaling $71.7M. Combined with state and local investments, the federal tax credits secured by Rep. Thompson provided a boost to the County's affordable housing pipeline, resulting in construction starts for several shovel-ready communities, including the following: 
Village Green II in Sonoma, 34 apartments for seniors (Burbank Housing Development Corporation)
414 Petaluma in Petaluma, 44 apartments for families (MidPen Housing)
Baumgardner Terrace in Cloverdale, 101 apartments for families (Corporation for Better Housing & Integrated Community Development)
3575 Mendocino Avenue Phase II in Santa Rosa, 38 apartments for seniors (Burbank Housing & Related Affordable)
Larry Florin, President and CEO of Burbank Housing, a founding member of Generation Housing, and developer of the 3575 Mendocino project in construction at the site of the Journey's End mobile home park lost in the 2017 Tubbs fire, praised Congressman Thompson's efforts, saying the tax credits were "huge in jumpstarting affordable housing production following the wildfires. Much of the affordable housing you see going up in Santa Rosa now is only possible because of Congressman Thompson's efforts." 
"Over 500 homes were lost in the fires and Sonoma County needed critical resources to rebuild," said Jen Klose, Generation Housing Executive Director. "The additional federal investment has helped the County's pipeline tremendously, and we're thrilled to see so many shovel-ready affordable housing communities break ground. Generation Housing research determined that Sonoma County will need 58,000 additional homes by 2030; a staggering number that includes the 38,000 units we are behind in production, and another 20,000 needed in the coming decade. Congressman Thompson's commitment to securing federal investment in local housing has been and will continue to be critical to making significant progress on this immense need."  
"Our community has been ground-zero for climate change, and climate-related disasters like wildfires have devastated housing availability," said Thompson. "I fought to get an additional $100 million in low-income housing tax credits for the counties impacted by the 2017 and 2018 wildfires, and it is great to see these credits now being used for projects throughout our region to rebuild and develop affordable housing options. Generation Housing has been a tremendous advocate for affordable housing and I know that their efforts will continue to improve the quality of life for our community." 
Santa Rosa Mayor, Chris Rogers stated, "Five years ago we vowed to not just rebuild, but to rebuild better. Thanks to Congressman Thompson's efforts to secure funding for wildfire impacted areas like ours, it's impossible to drive across this incredible community without seeing our progress."  
This sentiment was echoed by Victoria Fleming, Santa Rosa City Councilmember, Renewal Enterprise District (RED) Board member, RED Housing Fund Advisory member, and Metropolitan Transportation Commissioner, who stated: "With 217 construction starts both in Santa Rosa and throughout Sonoma County, hundreds of residents and hardworking families will soon have a safe, affordable place to call home. We are grateful for Rep. Thompson's and CTCAC's efforts to ensure that these funds were allocated in the most effective way to help the communities that have been devastated."  
Fleming's colleague on the RED and MTC, Sonoma County Supervisor David Rabbitt added "This is an excellent example of efficient and effective affordable housing solutions for our community. It demonstrates the power of connecting people, ideas, and resources to benefit all who live and work here."  
Generation Housing leads the movement for more, more diverse, and more affordable housing in the North Bay. 
The fires of 2017 exacerbated what was already a housing crisis in Sonoma County. Despite some policy advancements, there are still roadblocks and opposition to the development of much-needed housing. Generation Housing was incubated and is directed by cross-sector leaders representing healthcare, education, environment, and business who agree that a housing advocacy organization to promote housing policy and educate the public is a crucial missing component in our local housing development.
Since its inception, Generation Housing has led efforts to bring 170 million dollars in funding for affordable and infill housing to Sonoma County, successfully supported 4,397 housing units, nearly half of which are either legally designated as "affordable" or are "affordable by design." Generation Housing launched the #WeAreGenH public will building campaign that educates the public and policymakers on the intersectional importance of housing and solutions to housing barriers. It has performed critical research to help local policymakers make evidenced-based decisions, and built a "Gen H Action Team" that provides a consistent countervoice to organized opposition to housing projects.