Collective Voices for Equity
A Culture of Collective Voices: Our Commitment
Communication, Engagement & Culture
Diversity, equity, inclusion, and belonging principles are embedded throughout the organization and within our culture.
Residents & Communities
We practice our values in our daily work with residents and in communities.
Leadership Development, Education & Learning
We strengthen leadership by investing in education, learning, and development.
Retention & Talent Acquisition
Our board and staff reflect the diversity of the region we serve.
Collective Voices for Equity Council
The Collective Voices for Equity Council ("the Council") was formed to embed, monitor, and celebrate DEIB (Diversity, Equity, Inclusion, Belonging) principles at MidPen. The Council is comprised of MidPenners throughout the organization; each member of the Council was selected through an extensive nomination and interview process because of their passion for both DEIB work and MidPen's mission. Meeting monthly, the Council engages in intensive learning and intense conversations to develop a solid framework to engage, educate, and ultimately embed DEIB into everything MidPen does internally and externally.

To cultivate a diverse workforce that represents the communities we serve
To increase cultural appreciation among our employees and throughout our communities
To create an environment where every person feels valued, included, and that they belong
To ensure that all MidPen employees and residents have equal opportunities to advance in their lives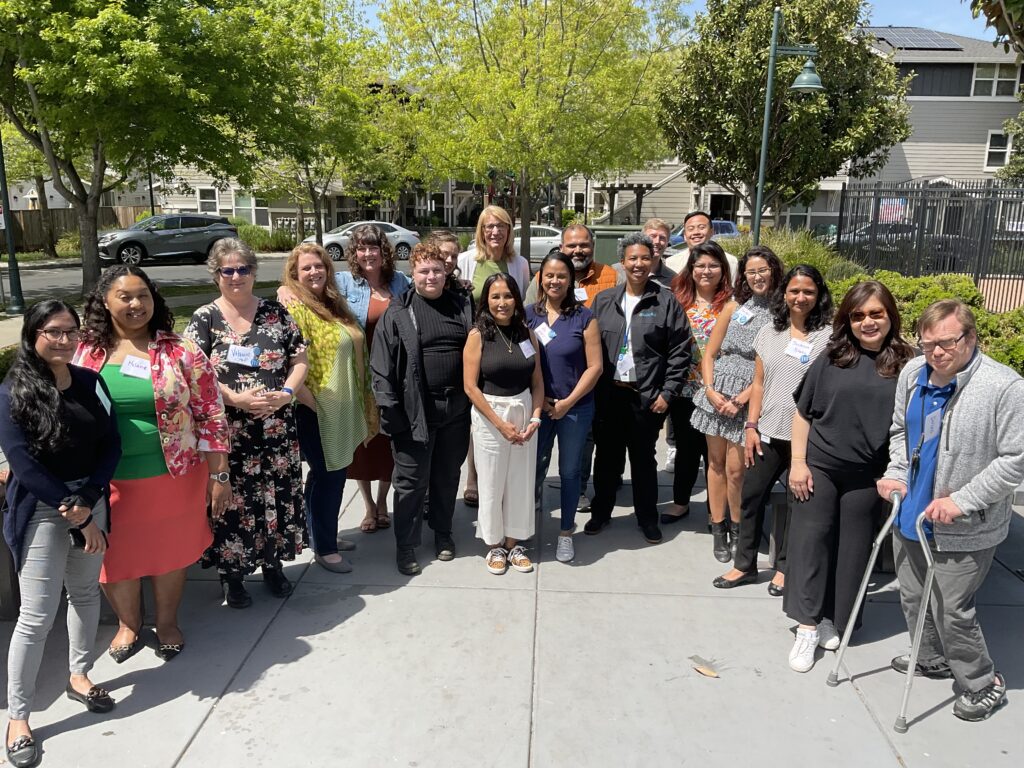 Alyssa Ciapponi, Resident Services
Antonio Manso, Property Management Facilities
Eleazar Malabanan, Development
Emile Campos, Resident Services 
Erica Ruff, Human Resources Learning & Development
Felipe Espinoza, Property Management Facilities
Gina Harris, Development
Gretchen Lintner, Property Management Facilities
Jordan Helmstadter, Accounting & Finance
Jayshree Bhakta, Accounting & Finance
Jennifer Ingram, Office of CEO Equity & Inclusion
Kushal Modi, Development 
Melanie Gibson, Property Management
Michelle Aldrich, Resident Services
Michelle Wagner, Marketing Communications
Nesreen Kawar, Development
Nyantara Narasimhan, Equity & Inclusion
Rosario Sabadlab, Information Technology
Rosemary Bracy, Human Resources
Valaurie Tortorete, Property Management
Vanesa Alvarez, Accounting & Finance
Wilma Wilson, Property Management Compliance